I know this is probably a day early. But I just realized that I wont be around this weekend to wish her. And I figure an early birthday wish would be much better than a belated one... So... yeaps....
To
nightly_001
who happen to be one of the biggest fan of Kinki Kids whom I know, co-founder of
futari_fansubs
and my dearest friends whom I have never met but was always there to lend an ear and offer comfort through the world's greatest technology, the Internet. Hehehe
So glad to have known you and worked together subbing Kinki Kids vids. Love you girl~!
And for your birthday, I brought these "gifts"... I hope you can look past the mediocre work of my photoshop skills and like them. Hehehe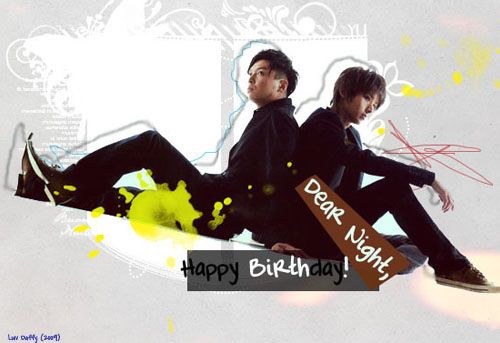 BIG HUGZZZ
(
There are more :)
Collapse
)
Current Mood:
excited
Current Music: Fukuyama Masaharu - Keshin